Dear Family,
By now, you have heard the news – schools in Uganda have officially reopened after the longest COVID-19 related shutdown in the world.
It's unusual for Ugandan schools to be featured in our local American newspapers, but these are unusual times with unique, challenging circumstances. Click here to read the article about Kampala schools and students featured in the Ventura County (CA) Star.
News outlets around the world are reporting of many challenges facing Ugandan students as they return to school, including:
Parents struggling to pay school fees after months of unemployment, especially given uncertainty about another potential shutdown and policies preventing refunds of fees when schools are closed
Months of idle time without the structure of school have increased challenges such as teen pregnancies, which impacts educational availability
Challenges returning to the rigors and structure of classroom teaching
School subject material forgotten after months with no teaching or reinforced learning
Challenges are even greater in the villages where internet access is less reliable
However for your I AM Family children, these challenges are being addressed:
School fees are reliably covered through sponsorship
During lockdown, I AM students have had less unstructured idle time, resulting in fewer societal challenges
I AM sponsored children have been provided with school materials and teacher visits at home during the shutdown, facilitating smoother transition back into the classroom
I AM-provided teacher visits at home (like the one shown below) – in Kampala, Wabinyira, and Rwanda – have helped sponsored children retain the material learned in their classrooms, so they will have less to re-learn.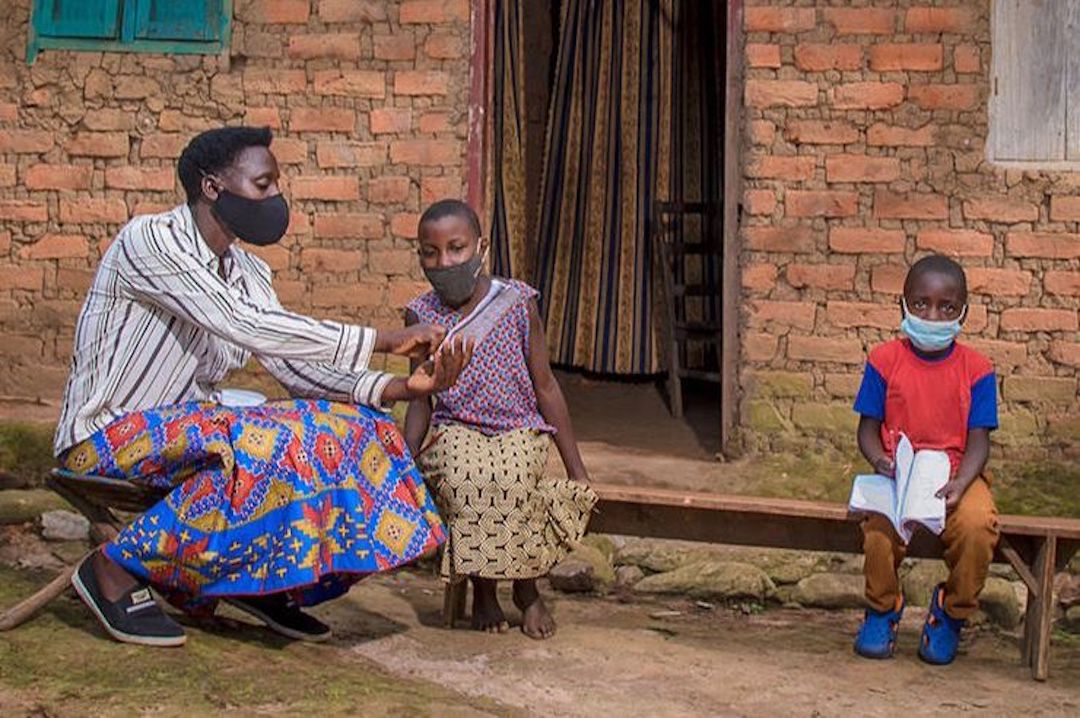 ---
The faithfulness and prayers of I AM Family sponsors have truly blessed our children and their families. Enjoy this brief new video featuring some of your kids who are now returning to school:
---
Your faithful prayers and financial support are making a huge difference for your sponsored children.
As George Washington Carver observed,
"Education is the Key to unlocking the door to freedom,"
and there is no time like the present where the need for educational support is more pressing.
---
Might now be the time when you would like to increase your impact by sponsoring another child?
Might your group, Sunday School class, or your church consider a special donation to I AM Family Ministries or sponsoring additional children in need of education and support?
---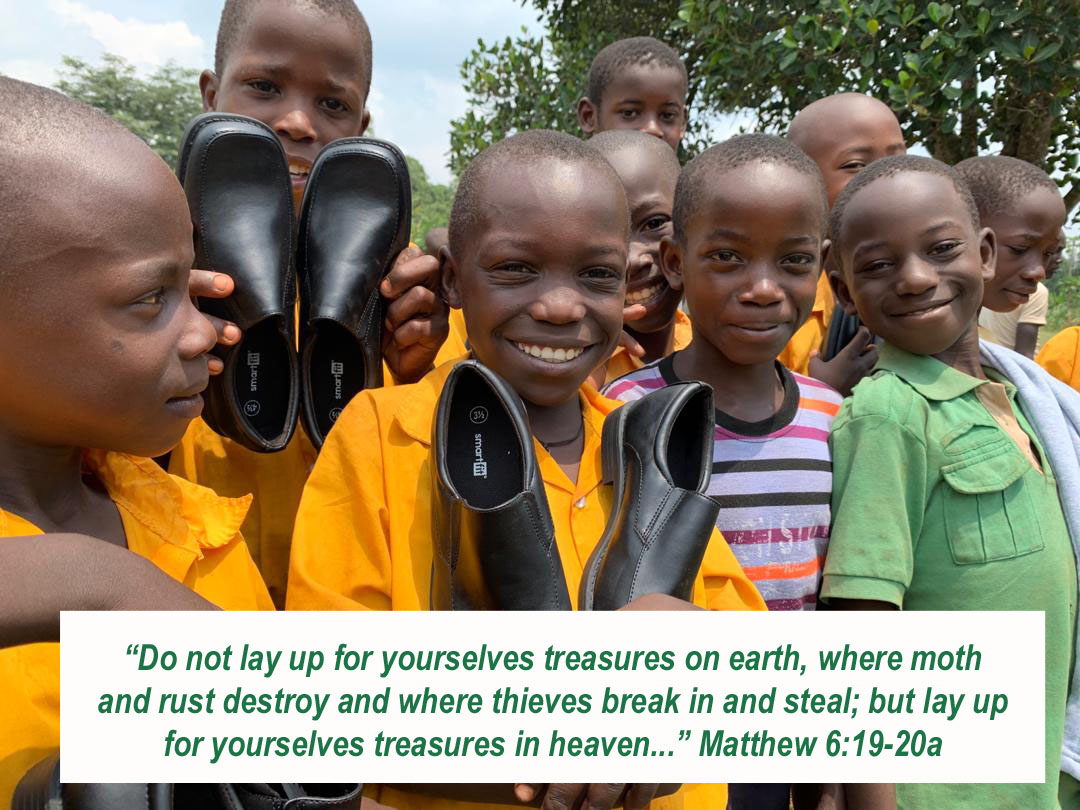 Here in America, COVID-triggered interruptions to ongoing education have created unique challenges, many of which we are able to address with the abundant resources available to us in this country. 
That abundance does not exist in Uganda and Rwanda.
Please consider how the Lord might lead you today to personally help that situation.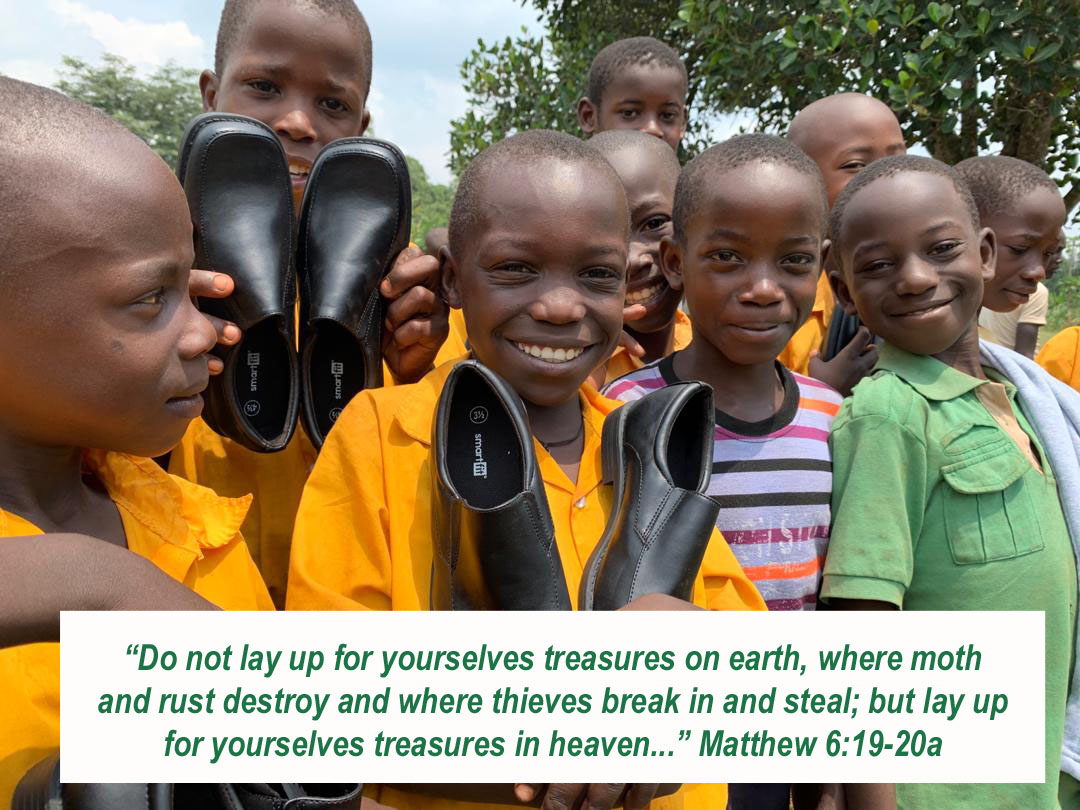 In the U.S., the Lord has blessed us abundantly.  With those blessings, you hold the key to their future.  We thank you for your prayers and generosity.