If you really want to connect with your sponsored child and his or her family, there's only one way to do it – You need to plan a visit…
Yes, I know planning a trip to Uganda or Rwanda is no small feat, but it is doable, and our Family here are great hosts!
In 2020, I started making arrangements for a trip here, but the COVID-19 lockdown made that trip impossible. In 2021, I tried again – and many of our dear sponsors sent gifts, notes and pictures to be delivered to your sponsored child. Sadly, COVID cancelled that trip as well.
But in 2022, that trip is finally happening! If you sent me something last year for delivery, you will hear from me as soon as I get home and am able to catch up with the backlog that will build up in the month that I'll be gone. Your gifts are being delivered, and I will send you pictures of your sponsored children as soon as I can!
However, before I attempt to document and share the 2022 trip's full story, I wanted to share a few quick things with you right now, right after visiting one of the boarding schools attended by some of our children, Royal Giant High School in Mityana.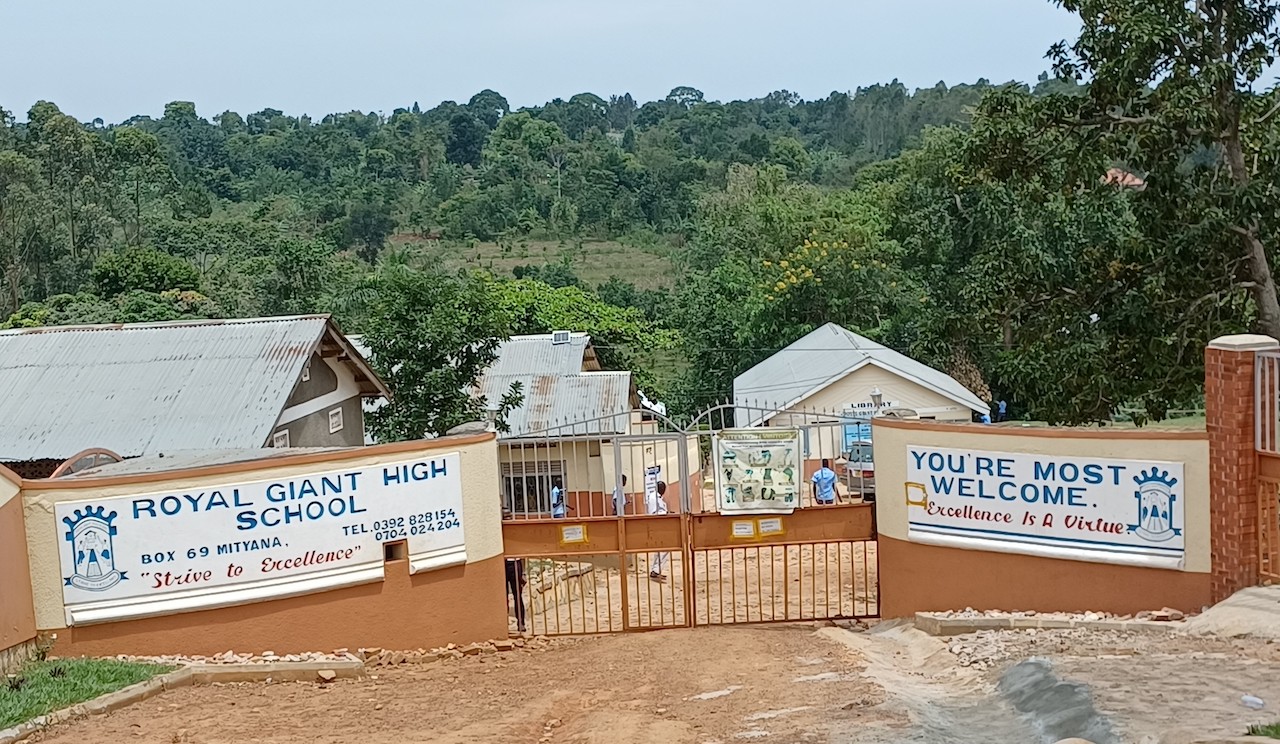 First… COVID-19, the related lockdowns, and assorted side effects hit our Uganda very hard, but slowly but surely, they are recovering. Uganda faced the longest school shutdown of any country in the world – almost 2 years – but our kids are happily back in school, and where necessary, getting caught up with the material that they missed.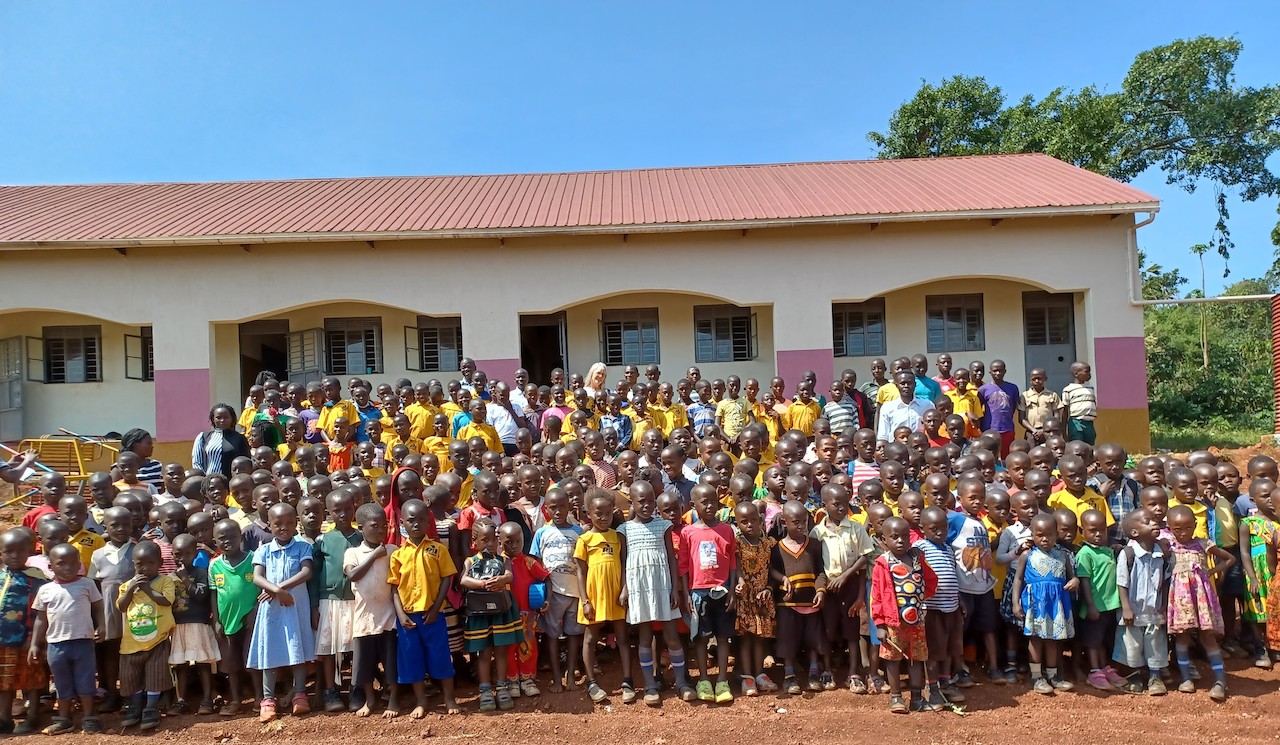 Like we've seen in America, Ugandan life is trying to return to "normal"… Most people are out and about, mask-free, shops are open, people are returning to work, hospitals are no longer overwhelmed, and families are returning to church – including our I AM Community Church.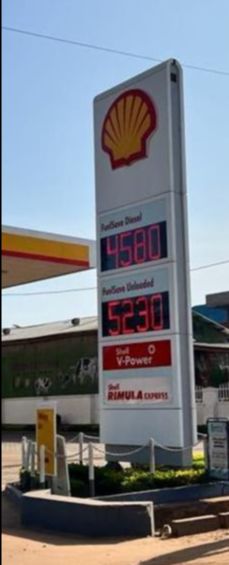 On the other hand, Uganda is still facing many challenges similar to what we are seeing in the U.S. – only more so… The biggest one is inflation. We see our California gas prices around $6 per gallon, and we complain, however – Ugandan gasoline costs about the same, only their income levels are nowhere near ours. In the first couple weeks of my visit, I watched gas prices increase by over 15% – to $5.85 per gallon for regular unleaded gas. Meanwhile, in Kenya right next door to Uganda, gas has hit almost twice that much – yes, about $11 per gallon. So Kenyans are now crossing the border to buy Ugandan gas, and you know that is going to further impact the prices here.
Similarly, grocery prices in Uganda have gone way up. To deliver a bag of sugar, a small bottle of cooking oil, rice, beans, a bag of flour, and a couple bars of soap to the families we visited cost about $40 per family. Soap here is an especially interesting commodity – they use a particular type of bar soap for bathing, laundry and dishes. The bar of soap that used to cost about $1 now costs about $2.85 – but for a family, that bar is likely to last only 4-5 days. Remembering that many of these families are living on the $1-2 that momma earns each day, that's a lot for them to have to spend on soap!
And Ugandan inflation is hitting more than just groceries and gas… In our most recent newsletter, you read that rising prices in Uganda (specifically a major rent increase) forced I AM Family Ministries to close the Kampala campus of I AM Academy. Now, with the cost of food, fuel, and everything else going up, monthly school fees at all the schools we deal with are going up as well… including Royal Giant where we just visited.
In America, many of us are wondering how long we can handle the inflation we are now seeing, and it's an even bigger challenge in our Uganda. The team here isn't worried – we know that God's got this, but we can't help but be concerned…
Please keep the ministry and our children in your prayers as the I AM Family finance team figures out how to make ends meet, when the ends appear to be getting further and further apart.
And don't despair – He's still on the throne. He still owns the cattle on a thousand hills. He still has a good and perfect plan for his children who love Him and are called according to His purpose. And stay tuned – a full report on the 2022 Uganda trip and our children there is coming soon. Until then, thank you for keeping us in your prayers.
Blessings!
– Sue Poland