Welcome to a joy-filled holiday season!
We resend this note this afternoon after resolving one typographical error found in it, and after getting some mysterious DNS errors resolved, which were preventing all of us from accessing important pieces of I AM Family's website. Technology is a wonderful thing, when it works. With that, may the happy news herein be a blessing!
There's always lots going on with our Ugandan Family!
Christmas is Coming – and Christmas gift shopping for our kids!
Sponsorship Success Stories
I AM Academy
Gifts for You or Friends Direct from Uganda! 
We are Grateful for Guests in Uganda! 
---
Greetings Direct from Uganda!
Dear I AM family members all over the world,
Greetings!
We want you to know that your friendship and support over the years has meant everything to us. You are an incredible part of our global family, and we're so grateful for each and every one of you.
Even though our I AM Family Choir tours were cut short last year, your visits with us in Uganda postponed, and our face to face interactions disrupted, we've been praying for you daily and can't wait to see your beautiful smiles again soon. In Uganda the country will be fully opened up in January 2022 and we would like to extend a warm welcome to all our friends who would like to visit us in Uganda to start making plans. Please get in touch with Sue Poland in case you would like to talk about the possibility of visiting us in Uganda in 2022.
Please know that the children and families in Uganda are appreciative of all the support that you have been sending their way during the lockdown. Thank you for your sacrifice, prayers and many gifts that you have been sending us in Uganda.
Let's begin this newsletter with a scripture from Isaiah 60:1-2 "Arise, shine, for your light has come, and the glory of the Lord rises upon you. See, darkness covers the earth and thick darkness is over the peoples, but the Lord rises upon you and his glory appears over you.
God is Love,
Daniel Mugerwa.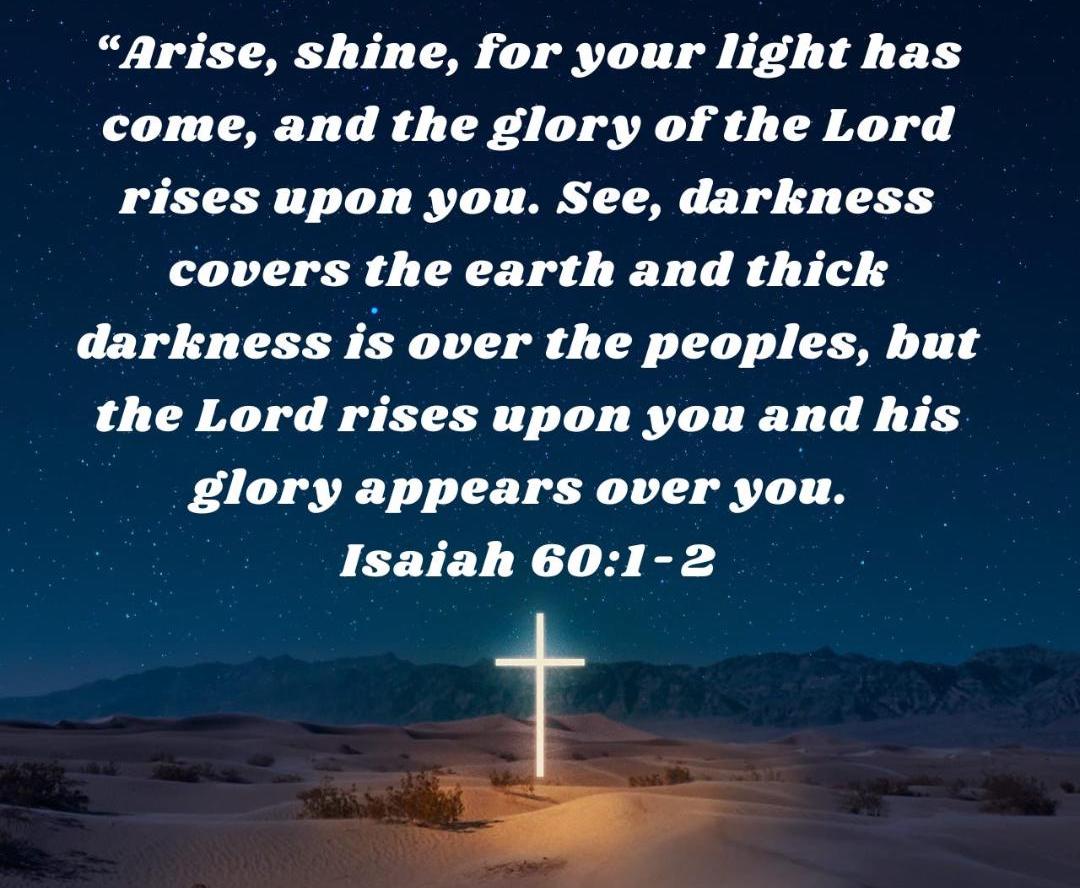 ---
Christmas is Coming!
With November in full swing, we know that Christmas is right around the corner!  And that means it's time to start planning for Christmas gifts for all our kids. 
Every year, I AM Family Ministries makes Christmas special for the needy families and the less fortunate kids in our neighborhoods. We sing Christmas carols for our community, provide food bundles for needy families, gather the children at church, share a special Christmas dinner, and distribute gifts from our sponsors like mattresses, goats, chickens and many more.
In this attached video, Timothy and his grandmother share about 1 1/2 minutes of tremendous gratitude for a Christmas gift he received from his sponsor:   
Here you see the blessing of a gift that truly keeps on giving! 
Christmas is such a special time for children of all ages, all around the world.  At I AM Family Ministries, thanks to your generosity, our staff in Uganda and Rwanda are able to prepare and provide a big Christmas celebration for all of our I AM kids.  Here is your chance to put a smile on someone's face by sending a gift to your sponsored child or making a general Christmas donation: https://donations.iamfamily.org/givegift .  You can choose from a wide variety of preselected gift items, or opt to send a cash gift and local I AM Family staff members who know your sponsored kids and their family situations will purchase items that they know will be a huge blessing.
This Christmas, the I AM Family Choir will also present a special Christmas concert video which we shall share with the world via our website and social media.  Please join us as we bring you this token of our appreciation for your faithful prayers and support.
In Uganda, Christmas is called Sekukkulu.  To wish someone a Merry Christmas, you would say, "Sekukkulu enungi".  To you, our dear sponsor, we wish you a Sekukkulu enungi nnyo!  (A Very Merry Christmas!)
---
Sponsorship Success Stories
Meet "Dr. Victor"!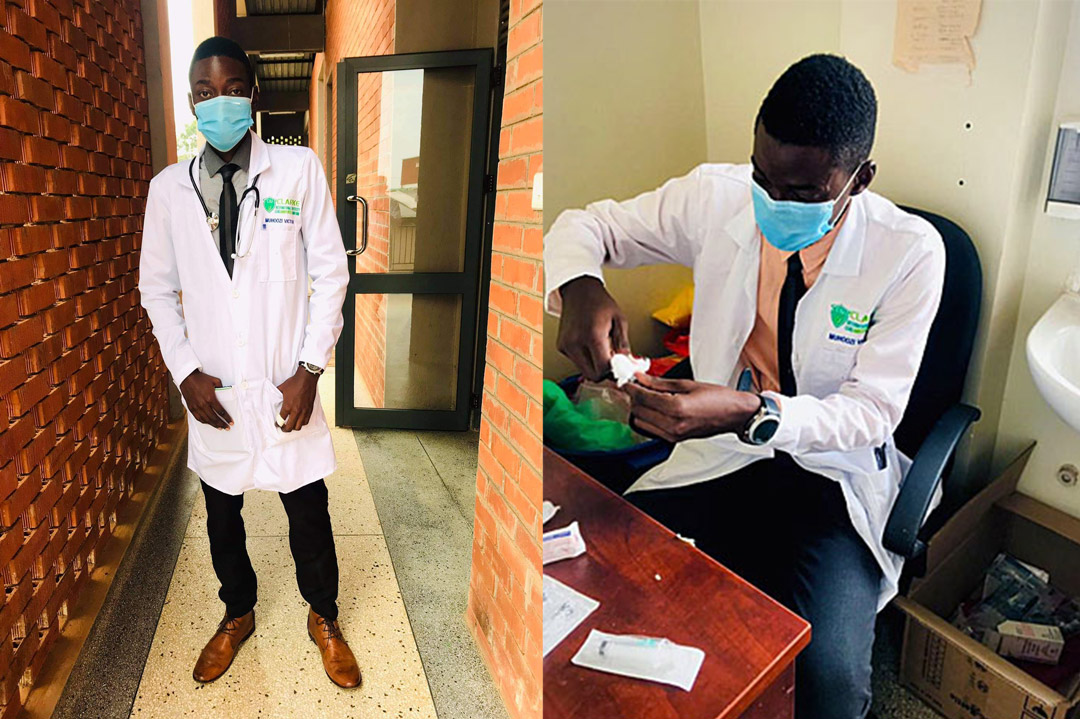 You may remember Victor Muhoozi was a member of the 2018-19 I AM Family Choir.  Now, he is in the second semester working toward a Diploma in Clinical Medicine at Clarke International University. During his fall semester, Victor had a 2-month Nursing Procedures internship in Kayunga Regional Referral Hospital.  This is a large government hospital in Uganda's central region so Victor got to see many, many patients.  He finally got to practice and apply what he has been learning.
Among the areas he experienced during his internship were: Nursing wound dressing, drug administration, immunizations, administering injections, last office (preparation of the dead for burial), helping in the labor ward, and caring for the newborn babies (In this particular area of practice, he gained way more interesting experience than he ever expected!)  He also got to experience some of the unique challenges that doctors and nurses face day in and day out.
Victor believes that there is no job in this world as satisfying as working with people who aren't well and helping them get back on their feet again. This internship has been the best experience for him and he is grateful for the tremendous learning experience.
Of course, especially during COVID, Victor got to face first-hand some challenges unique to the medical world:  
The hospital was understaffed – so many patients but few doctors and nurses. The staff was physically unable to properly attend to all their patients, leading to serious overload for interns like Victor who were just learning the procedures. 
There is never enough medicine. Because it is a large government hospital, there are so many patients, and sadly – because of corruption – they aren't able to stock enough medicine.  As you can imagine, the situation is hampering their ability to care for and cure patients, sometimes with dire consequences.  Resolving this challenge will require serious attention and greater commitment from the authorities who are responsible.
Since the hospital is in a remote area, internet access is very unreliable.  Among other things, this made it even more challenging than usual for Victor to keep up with his online studies – yes, while doing this internship, he was also taking online classes.
Above all Victor is grateful to God for His provision and this tremendous opportunity.  In his classes and his internship, Victor has learned so many new and valuable skills.  He is now back in regular classes, continuing with his studies to complete the current semester.
Victor's medical education, and the care that he has been able to provide to his people, wouldn't be possible without the help of our dear sponsors who work tirelessly to see this dream come to reality.  May the Lord bless them abundantly.
---
I AM Academy
The I AM Academy school in Wabinyira remains closed due to Covid until January of 2022. However the teachers in Wabinyira have continued to make weekly home visits to our sponsored students and continue to administer homeschool exercises and text books to help the students stay up to date with their education.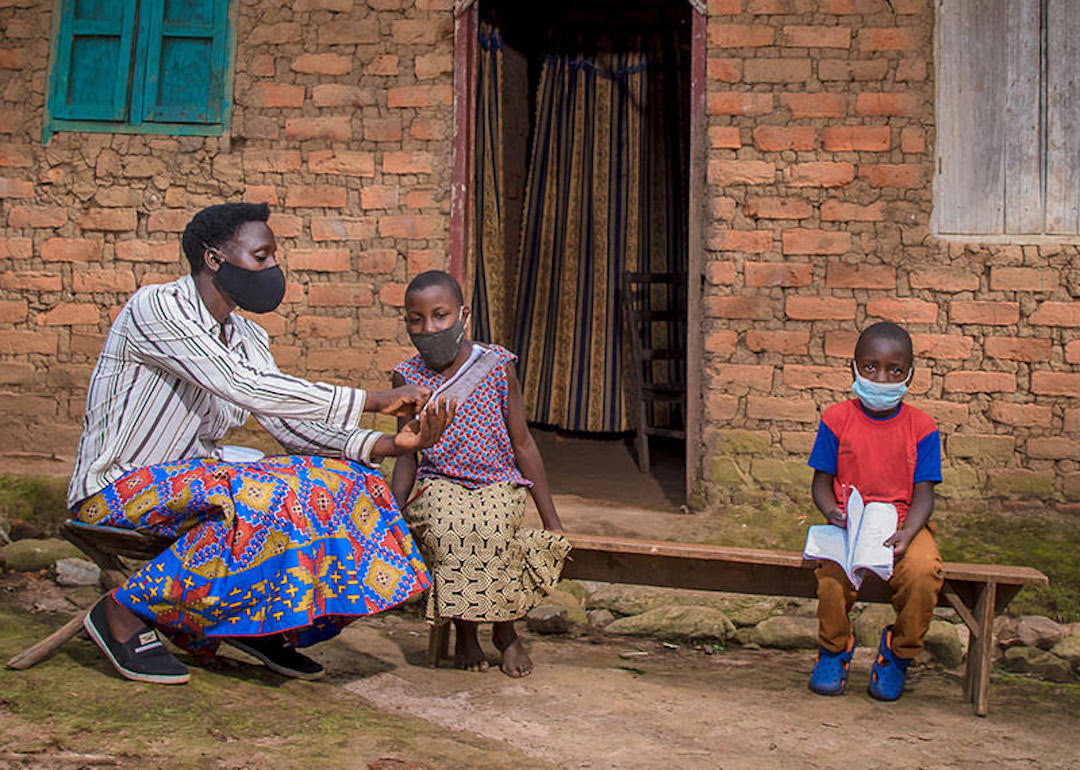 As we get ready to open in January of 2022, our Wabinyira school campus is still in need of dormitories for the girls and boys who travel long distances to get to school.  You can help us build a dormitory for the students of Wabinyira by making a designated donation towards the dormitories. 
https://donations.iamfamily.org/makedonation
---
Gifts for You or Friends – Direct from Uganda!
One of the ways which the widows and single mothers generate income to support their families is through using their skills to make hand made African crafts like baskets, stuffed animals and jewelry, which the choir used to sell during their tours in the USA. Since the choir tours have been on hold, these crafts could not be offered to our supporters for sale – until now..
We have established an online shop for our African crafts made here in Uganda. You can now order some of our Ugandan products and they will be shipped right to your doorstep.
Thank you for continuing to support vulnerable women and children in Uganda. Please follow the link below to buy some of these African products and support the women in Uganda.
https://iamfamily.mybigcommerce.com/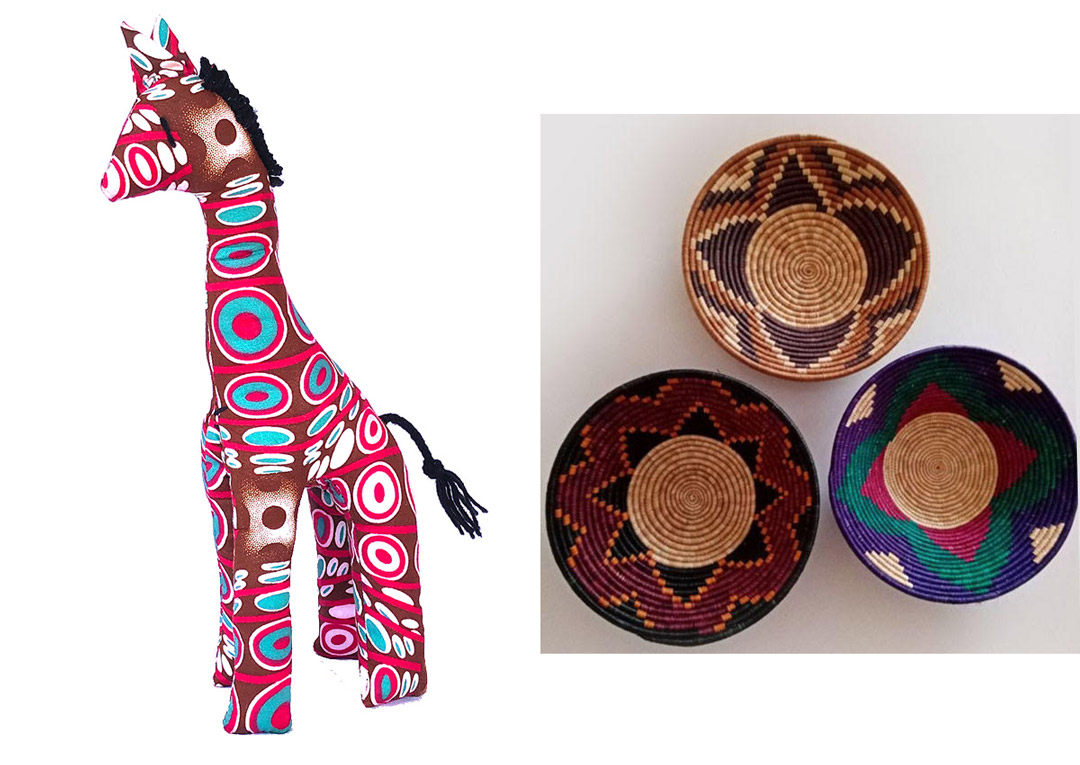 ---
We are Grateful for Guests in Uganda!
You saw Daniel's note in the opening paragraphs – in January, Uganda will again be fully open for visitors.  Have you considered a trip to Uganda?  It's a life-changing experience that you and your sponsored children will never forget!  Pray about it, then click here to email Sue Poland if it's something you might seriously consider.  Our Ugandan family are great hosts!  In addition to visiting your sponsored children, Uganda is a beautiful country with lots to see, and beautiful people who look forward to sharing it with you.  We hope to see you there!